Here's the new Danish edition of A CARRION DEATH – MORDET I KALAHARI
available on 26th March!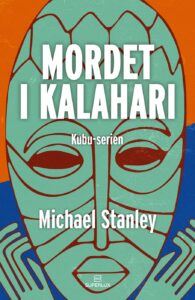 The latest Kubu mystery – A DEADLY COVENANT
We were delighted by the enthusiastic launch of A Deadly Covenant at Exclusive Books in Johannesburg with Jennifer Platt! Thanks everyone for coming!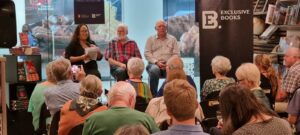 Best-selling mystery authors love the Michael Stanley books. Alexander McCall Smith says: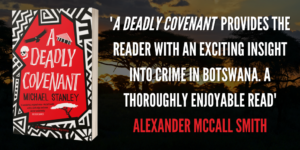 Here's a selection of others:
"… an irresistible page-turner and a powerful contribution to the Kubu saga." Jeffrey Siger for A Deadly Covenant
"… completely intriguing and engrossing … Talk about Sunshine Noir!" Kwei Quartey for A Deadly Covenant
"A thrilling and intriguing ride-along with Botswana's number-one good-guy detective." Tony Park for Facets of Death
"An extraordinary tale of the extreme measures taken to combat international poaching and smuggling." C.J. Box for Dead of Night/Shoot the Bastards
"A must read." – Yrsa Sigurdardottir for A Death in the Family
"… a fantastic read. Brilliant!" Louise Penny for Death of the Mantis
"…a must-read for anyone who enjoys clever plotting, terrific writing, and a fascinating glimpse of today's Africa." Charles Todd for Death of the Mantis
"I was gripped and entranced from the first page. A wonderful, original voice – McCall Smith with a dark edge and even darker underbelly." Peter James for A Deadly Trade/The Second Death of Goodluck Tinubu
"… that perfect combination of 'I don't want it to end' and 'I can't put it down'. Great African crime fiction." Deon Meyer for A Carrion Death
And in a STARRED review, Publishers Weekly said of A Deadly Covenant:
"Set in 1999, Edgar finalist Stanley's excellent eighth mystery featuring Botswana's Det. Sgt. David Bengu, finds Bengu, affectionately known as Kubu (or hippo, for his girth), still learning the skills to become an astute and observant homicide investigator. …  Stanley gets everything—the dialogue, the terrain descriptions, the plot beats—right. More prequels fleshing out this complex and endearing protagonist would be welcome."
Here's a short video from Orenda Books introducing the new novel:
Or listen to Ben Onwukwe read it in the audiobook by clicking his picture below: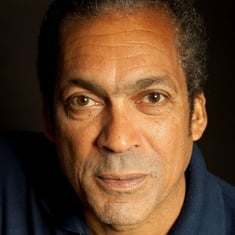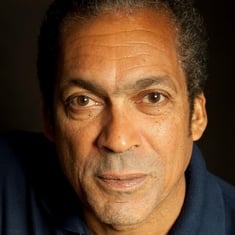 Michael and Stanley chat to Australia's insightful crime fiction duo "Flex and Herds" on their Death of the Reader program. Enjoy the podcast:
You can find out more about A Deadly Covenant and the other Detective Kubu books by watching a replay of Stanley being interviewed by Barbara Peters at a great launch event at Poisoned Pen Bookstore.
or carry on browsing the website.
_______________________________________________________________________________
You can contact us and follow us on social media:
Facebook: http://michaelstanleybooks.com/
Twitter: @detectivekubu
Instagram: https://www.instagram.com/michaelstanleybooks/
TikTok: michaelstanleybooks
Blog: http://murderiseverywhere.blogspot.com/
---